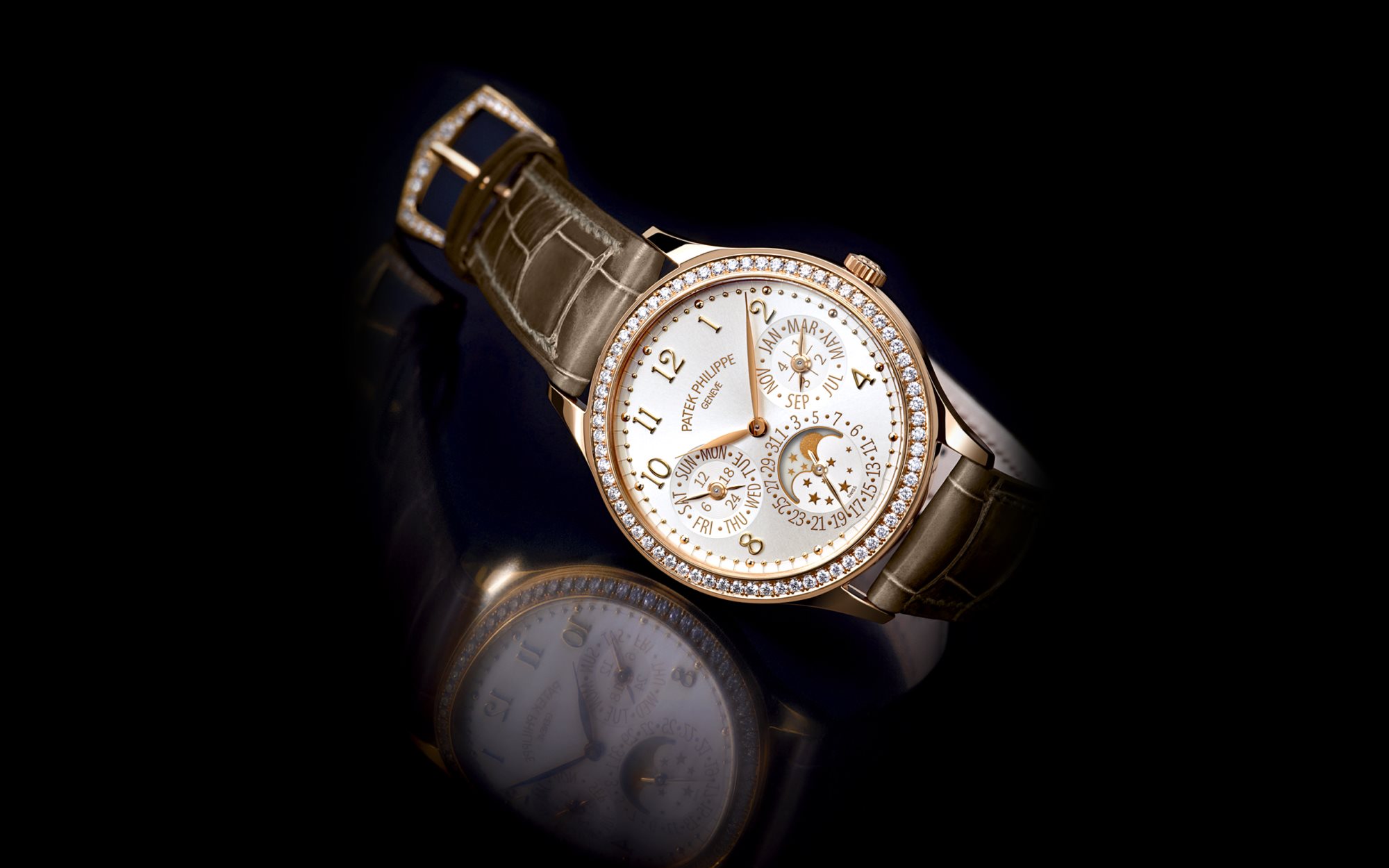 Women and Complicated Watches: A Fusion of Elegance and Functionality
In the realm of horology, watches have long been considered a symbol of style, prestige, and technical expertise. While traditionally regarded as a male-dominated industry, the growing presence of women in the watch enthusiast community has led to the rise of stunning and complex timepieces tailored to their tastes and preferences. This article will explore the evolving relationship between women and complicated watches, emphasizing these timepieces' fusion of elegance and functionality.
Women's Quest for Complicated Watches
With a profound appreciation for artistry, craftsmanship, and intricate mechanical movements, women have increasingly sought complicated watches to reflect their personalities and aspirations. No longer content solely with dainty and decorative timepieces, the knowledge and appreciation of technical complications such as chronographs, tourbillons, moon phases, and perpetual calendars empowers today's women.
Design and Aesthetics
Complicated watches designed for women are a compelling blend of technicality and aesthetic appeal. Watchmakers now understand the importance of creating timepieces that showcase intricate movements and appeal to feminine sensibilities. This has resulted in delicate and refined designs, often incorporating precious gems, mother-of-pearl dials, and artful dial configurations. Women can now choose from a wide range of styles, from classic and understated to contemporary and bold, allowing them to express their individuality through their timepieces.
Functional Complexity
Complicated watches for women not only captivate with their beauty but also offer a wealth of functionality that goes beyond timekeeping. For instance, a chronograph allows women to time events effortlessly or track personal goals, while a moon phase complication adds an ethereal touch of sophistication. Additionally, perpetual calendars ensure that these watches require fewer adjustments, accommodating months and leap years accurately for years to come. These intricate features provide a sense of empowerment to women, granting them access to advanced horological features previously reserved only for men.
Representation and Empowerment
The rise of complicated watches tailored to women signifies a much larger movement towards inclusivity and recognition of women within the watch industry. Many watchmakers have acknowledged the significant purchasing power of women and have committed to crafting timepieces that cater specifically to their desires. This progression encourages women to feel confident and knowledgeable in pursuing horological intricacy, ultimately challenging the long-standing notion that complicated watches are exclusively a man's domain.
Here are some watches that exemplify the pinnacle of craftsmanship and luxury, offering a range of impressive complications while being beautifully designed for women.
Patek Philippe Ladies' Grand Complications Ref. 7140R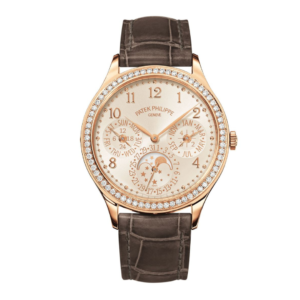 This watch features a perpetual calendar, moon phase display, and a chronograph, all elegantly displayed on a rose gold case with a diamond-studded bezel.
Vacheron Constantin Traditionnelle Tourbillon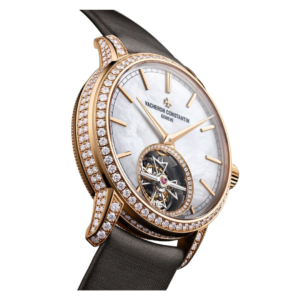 (photo grabbed from www.watchcollectinglifestyle.com)
This is the very first Vacheron Constantin Tourbillon for ladies. Housed within a new 39 mm case, mechanical sophistication appears in unprecedented finery.
A. Lange & Söhne Saxonia Moon Phase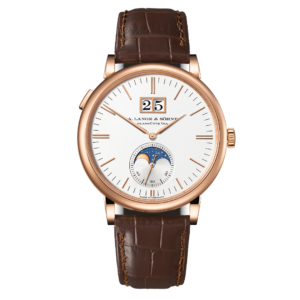 (photo grabbed from www.harrods.com)
This watch is renowned for its ultimate complications, including a precise moon phase indicator and a big date display. It is crafted with an understated rose gold case and a luxurious alligator strap.
Breguet Montre Reine de Naples "jour/nuit" Grande Complication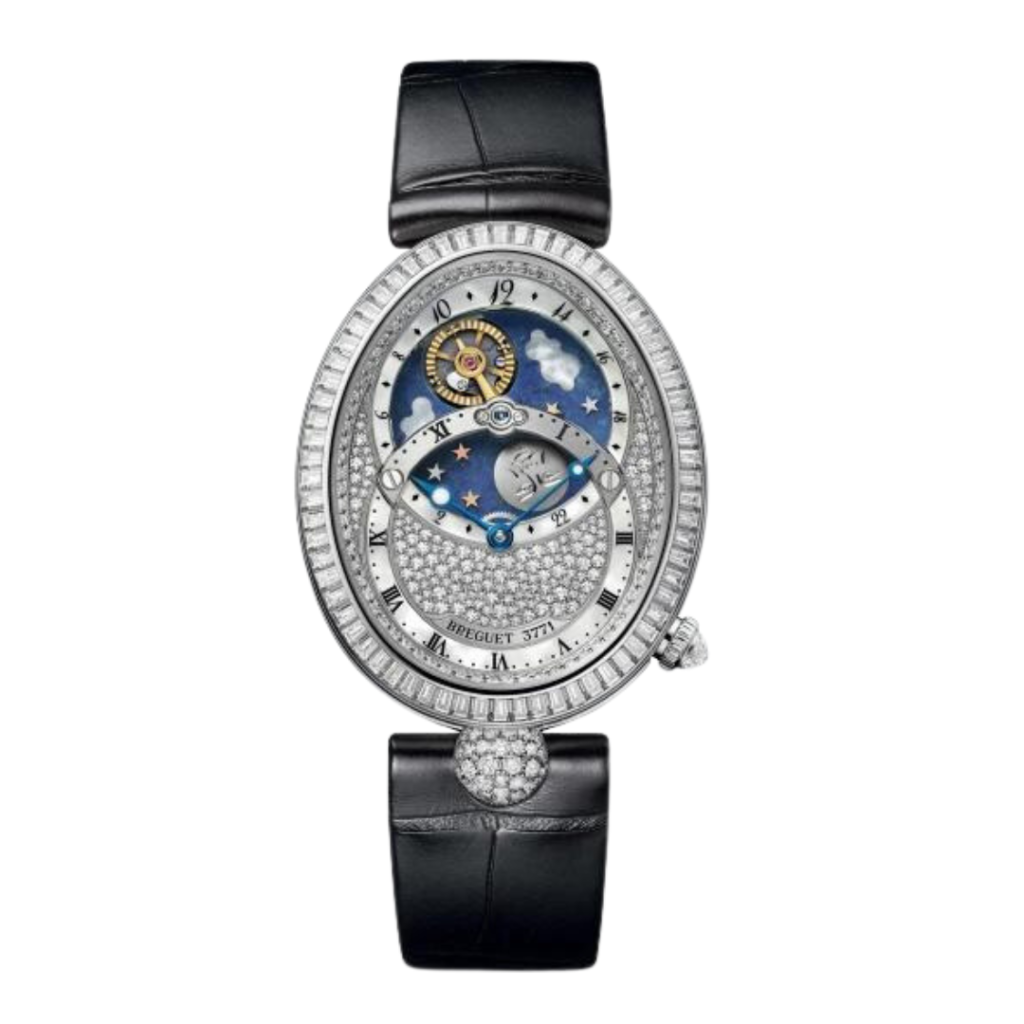 The Breguet Montre Reine de Naples "jour/nuit" Grande Complication is a stunning timepiece made of 18ct white gold. It features a bezel and flange adorned with 143 diamonds, adding a sparkling touch to its design.