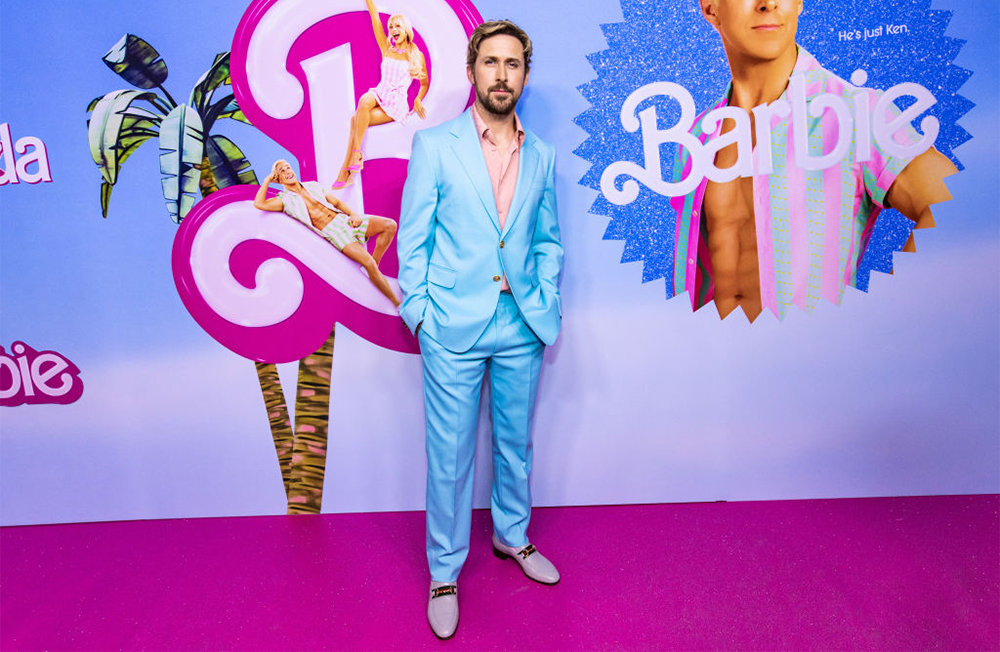 Ryan Gosling's Bold Style Statement "Tough Guy Wears Barbie-Pink" Watch
Photo by Mathew Tsang/Getty Images
On the Canadian press day of the highly anticipated movie Barbie, Ryan Gosling stole the show as he confidently walked the pink carpet. The actor turned heads by defying traditional norms of red-carpet fashion, enchanting the crowd with his daring fashion choices. Decked out in a baby blue suit, a pink shirt, and sporting Tag Heuer's new Carrera Date with a hot pink dial, his outfit created a captivating synergy of colors, demonstrating his unique sense of style and fearless personality.
Ryan Gosling's fearless approach to fashion was evident as he embraced a baby blue suit. Combining a traditionally masculine color like blue with pink demonstrates his willingness to break conventional boundaries and inspire others to venture beyond stereotypes. By choosing this unconventional color scheme, Gosling successfully challenges the notion of rigid gender-based fashion norms.
Just as Barbie is celebrated for her love of pink, Ryan Gosling effortlessly brought his fashion game to an entirely new level by pairing his colorful suit with a pink shirt. The combination of a pink shirt against the soft blue backdrop complemented the bright hues. Further, it emphasized his ability to embrace versatility and push the boundaries of what is traditionally acceptable in men's fashion.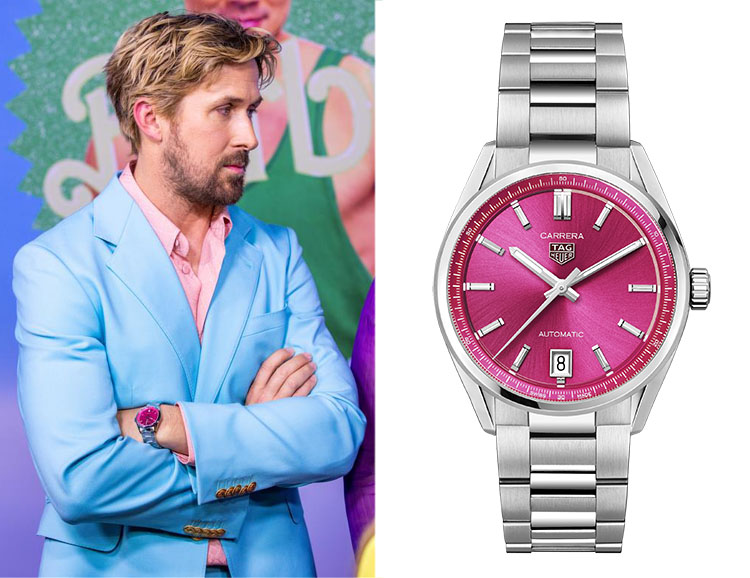 Matching his ensemble flawlessly, Gosling proudly sported Tag Heuer's new Carrera Date timepiece nicknamed "Glassbox" with a hot pink dial. The model, nicknamed "Glassbox" because of the domed sapphire crystal like the acrylic crystals used on the original 1960s watches, was introduced in March at Watches & Wonders. The watch not only added an elegant touch to his outfit but also accentuated the overall synchronization of his fashion ensemble. By adorning his wrist with a watch that reflects the vibrancy of the pink carpet, Gosling showcased his meticulous attention to detail and personal fashion flair.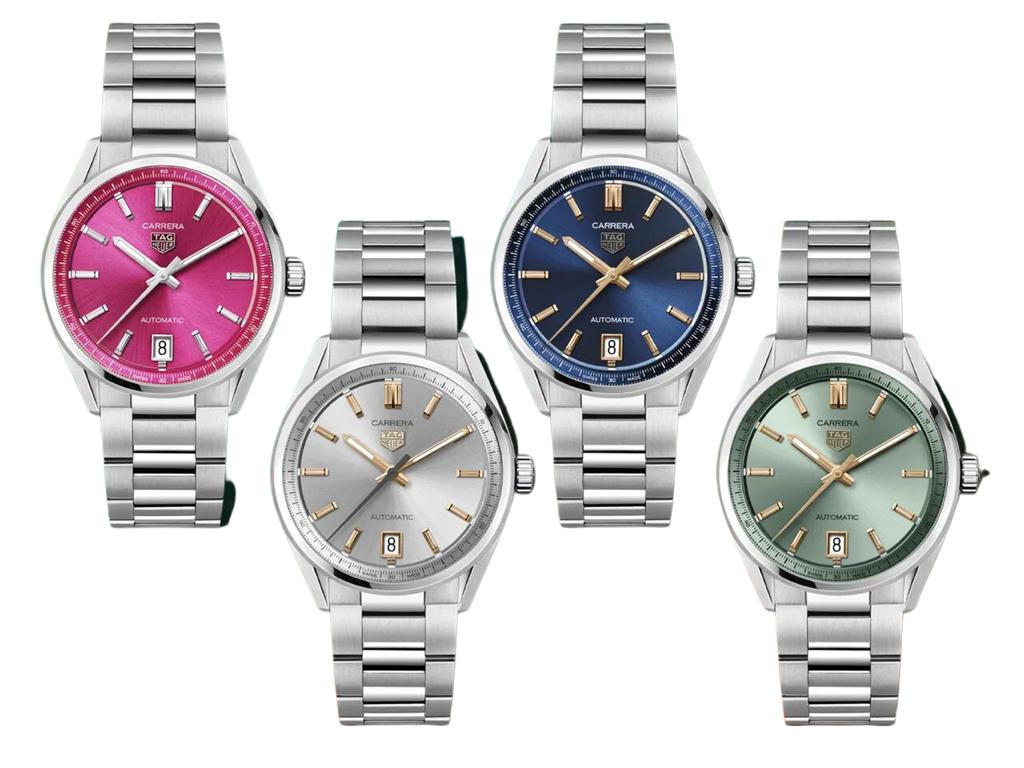 Tag Heuer Carrera Date 36mm available in different colors.
Gosling's daring fashion choices on this momentous occasion exemplify his unapologetic confidence. By embracing his unique style, he demonstrated that fashion is a form of self-expression, encouraging others to be unafraid to step outside their comfort zones and experiment with their fashion choices. Gosling's daring fashion statement helps redefine societal norms and inspires others to push their boundaries and embrace their authentic selves.